Clodiagh Gaels
Sports Clubs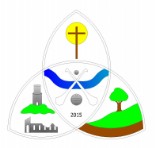 CLUB NOTES

Clodiagh Gaels Club Notes
13th / 8 / 18
Result
Senior B Hurling Championship Round 6
Clodiagh Gaels 4-8 Drumcullen 2-11.
A big win for the Gaels which guarantees progression to the knockout stages. Drumcullen got off to a flying start with county player Colm Gath causing all sorts of problems from centre back scoring a number of points. The Gaels couldn't seem to settle with a lot of wides being clocked up. With 15 minutes on the clock the Gaels found the net through Liam Langton and he followed up with points soon after. We were just about to go in at the break a point up only for a Drumcullen goal to leave us two points down. Drumcullen started the half quicker again with Conor Gath pointing frees. We hit back straight away when a long back was sent in high to Liam Langton and he claimed the ball over his man to fire to the net to level the game. Then David Buckley got in on the act when he fired home to the top corner after great work from Conor Langton. Dwayne Dunne hit the target with a free while Drumcullen continued to raise white flags down the far end of the field. Another route one ball was sent into the square with three Gaels in after it, the keeper failed to deal with it and Gavin Sheil scrambled the ball home. Drumcullen added a late goal but we prevailed by three points.
Junior C Football Championship
Clodiagh Gaels vs Bracknagh is on Monday 20th of August at 7pm in Bracknagh.
Clodiagh Gaels are holding a table quiz in Spollens Pub this coming Saturday night(18th August) at 9pm. Tables of 4 at €10 per head. There will also be a raffle on the night with a few spot prizes up for grabs. We look forward to seeing you there!
Results
Junior A Football Championship Round 5
Clodiagh Gaels 7-14 Ballinagar 1-9. Well done to the lads on a super win and putting up a big score. Unfortunately, it's not enough to progress us to the semi final but we do have a quarter final to play.
1st Half Scorers
Shane Dolan 1-2, David Buckley 1-1, Adam Kinahan 1-0, Nigel Cunningham 0-2, Liam Langton 0-1, Tom Dunne 0-1.
2nd Half Scorers
Shane Dolan 1-2, Liam Langton 1-1, Gus O'Brien 1-0, Tom Dunne 1-0, David Buckley 0-2, Nigel Cunningham 0-1, Kevin Kinahan 0-1
Fixtures
Senior B Hurling Championship Round 6
Clodiagh Gaels vs Drumcullen is on Friday 10th August at 7:15pm in Kinnitty.
Club Shop
We have a club shop on the O'Neills sports website where you can purchase all the latest club merchandise. To find the clothing just type "Clodiagh Gaels" into the search bar on the O'Neills website and all the club merchandise will be available to purchase.
Notes for Inclusion
Anybody wishing to include items in the weekly Clodiagh Gaels GAA notes can do so by emailing gaelsclodiagh@yahoo.ie or texting 0877684671 before 7pm on Sunday evenings. Please follow Clodiagh Gaels on Facebook and Twitter for all the latest club news.
Chairman
Mark Sheil
Secretary
Katherine Buckley
Treasurer
Willie Casey
Vice Chairman
Kieran Keyes
Assistant Treasurer
Peter Hinch
PRO
Kevin Hinch
Player Representatives
Nigel Cunningham, Thomas Brady
THE CELTIC TRINITY IS AN ANCIENT CELTIC SYMBOL OF UNITY AND STRENGTH TOGETHER
THE THREE POINTS OF THE SYMBOL REPRESENTS KILLEIGH, KILLURIN AND CLODIAGH GAELS
THE CROSS AT THE TOP TO CELEBRATE THE RICH HISTORY OF RELIGIOUS FOLLOWING THROUGH THE FRANCISCAN ABBEY IN KILLEIGH AND BISHOP WILLIAM QUARTER IN KILLURIN
THE TOWER OF MULLAGH HILL AND CHURCH RUINS TO SYMBOLISE THE KILLURIN HERITAGE
THE OAK TREE IN THE VALLEY TO SYMBOLISE THE KILLEIGH HERITAGE
THE RIVER CLODIAGH IS THE RIVER FROM WHICH THE NEW CLUB DERIVES ITS NAME
THE HURLEYS AND FOOTBALLS SIGNIFY THE CODES IN WHICH WE WILL COMPETE