Clodiagh Gaels
Sports Clubs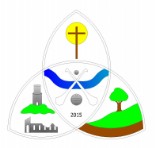 Clodiagh Gaels
Champions 2018

Clodiagh Gaels Club Notes 25th/March/2019
Fixtures
Senior B Hurling Championship Round 1
Clodiagh Gaels vs Shamrocks is on Sunday 31st of March at 3:30pm in O'Connor Park. All support appreciated for the lads.
Results
Division 2 Hurling League
Clodiagh Gaels 2-14 Seir Kieran 2-15. David Buckley and Joey Keenaghan with the Gaels goals.
Division 4 Hurling League
Clodiagh Gaels 0-17 Gracefield 2-9. Well done to the lads on a good win to start the campaign.
King of the Gaels
Our King was crowned on Sunday night last in Grennan's on the Green. With over 2,000 votes David Buckley was crowned as our King of the Gaels. In a close second and third was Kevin Kinahan and Sean Beatty respectively. Thank you to the 12 lads who competed and also to all their mentors and sellers and without them this wouldn't have been such a success. A massive thank you to Paddy Keating for the original idea and all his work with preparation and being MC at the launch and crowning of our King. A big thank you to Mary Brady for her work behind the scenes and finally to Martina Gorman for for organising all the cards for distribution and collection of money every week. Without ye all this wouldn't have been possible. Thank you
Congratulations
Congratulations to Lance and Karen Fair on the birth of their baby boy recently.
Club Shop
We have a club shop on the O'Neills sports website where you can purchase all the latest club merchandise. To find the clothing just type "Clodiagh Gaels" into the search bar on the O'Neills website and all the club merchandise will be available to purchase.
Notes for Inclusion
Anybody wishing to include items in the weekly Clodiagh Gaels GAA notes can do so by emailing gaelsclodiagh@yahoo.ie or texting 0877684671 before 7pm on Sunday evenings. Please follow Clodiagh Gaels on Facebook and Twitter for all the latest club news.
Clodiagh Gaels AGM
Election of Officers

Chairman - Willie Casey
Vice Chairman - Paul O'Rourke
Secretary- Mary Brady
Assistant Secretary - Joe Brady
Treasurer - Martina Gorman
Assistant Treasurer - Peter Hinch
PRO - Kevin Hinch
County Board Delegate - Mark Sheil
Medical Officer, Registrar - Willie Grennan
Players Representatives- Gavin Sheil, Adam Kinahan, Clint Horan
Na Fianna Representative from Clodiagh Gaels - Philip Kelly
Thank you to outgoing secretary Katherine Buckley who worked tirelessly for the year that she was in the position.
Membership
Player - €50
Student - €30
Non Player - €30
THE CELTIC TRINITY IS AN ANCIENT CELTIC SYMBOL OF UNITY AND STRENGTH TOGETHER
THE THREE POINTS OF THE SYMBOL REPRESENTS KILLEIGH, KILLURIN AND CLODIAGH GAELS
THE CROSS AT THE TOP TO CELEBRATE THE RICH HISTORY OF RELIGIOUS FOLLOWING THROUGH THE FRANCISCAN ABBEY IN KILLEIGH AND BISHOP WILLIAM QUARTER IN KILLURIN
THE TOWER OF MULLAGH HILL AND CHURCH RUINS TO SYMBOLISE THE KILLURIN HERITAGE
THE OAK TREE IN THE VALLEY TO SYMBOLISE THE KILLEIGH HERITAGE
THE RIVER CLODIAGH IS THE RIVER FROM WHICH THE NEW CLUB DERIVES ITS NAME
THE HURLEYS AND FOOTBALLS SIGNIFY THE CODES IN WHICH WE WILL COMPETE