Clodiagh Gaels
Sports Clubs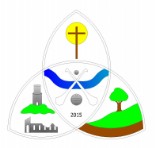 Clodiagh Gaels
Champions 2018

Clodiagh Gaels Club Notes 15th/July/2019
Fixture
Intermediate Football Championship Round 2
Clodiagh Gaels vs Tullamore is on Saturday the 20th of July at 6:30pm in Ballinagar. All support appreciated.
Result
Senior B Hurling Championship Round 3
Clodiagh Gaels 0-21 Lusmagh 0-15. Well done to the lads on a massive result which puts us on three wins from three. Each player stood up in the second half when needed to ensure the victory. Next up we face Drumcullen in O'Connor Park on Saturday the 28th at 3pm.
Junior C Football Championship Round 4
Clodiagh Gaels 4-5 Clonbullogue 1-8. Well done to the lads on the win against a dogged Clonbullogue side. Two goals from John Paul Casey and a goal apiece from Conor Brophil and Kevin Hinch made sure the win was going to the Gaels.
Club Shop
We have a club shop on the O'Neills sports website where you can purchase all the latest club merchandise. To find the clothing just type "Clodiagh Gaels" into the search bar on the O'Neills website and all the club merchandise will be available to purchase.
Notes for Inclusion
Anybody wishing to include items in the weekly Clodiagh Gaels GAA notes can do so by emailing gaelsclodiagh@yahoo.ie or texting 0877684671 before 7pm on Sunday evenings. Please follow Clodiagh Gaels on Facebook and Twitter for all the latest club news.
Clodiagh Gaels AGM
Election of Officers

Chairman - Willie Casey
Vice Chairman - Paul O'Rourke
Secretary- Mary Brady
Assistant Secretary - Joe Brady
Treasurer - Martina Gorman
Assistant Treasurer - Peter Hinch
PRO - Kevin Hinch
County Board Delegate - Mark Sheil
Medical Officer, Registrar - Willie Grennan
Players Representatives- Gavin Sheil, Adam Kinahan, Clint Horan
Na Fianna Representative from Clodiagh Gaels - Philip Kelly
Thank you to outgoing secretary Katherine Buckley who worked tirelessly for the year that she was in the position.
Membership
Player - €50
Student - €30
Non Player - €30
THE CELTIC TRINITY IS AN ANCIENT CELTIC SYMBOL OF UNITY AND STRENGTH TOGETHER
THE THREE POINTS OF THE SYMBOL REPRESENTS KILLEIGH, KILLURIN AND CLODIAGH GAELS
THE CROSS AT THE TOP TO CELEBRATE THE RICH HISTORY OF RELIGIOUS FOLLOWING THROUGH THE FRANCISCAN ABBEY IN KILLEIGH AND BISHOP WILLIAM QUARTER IN KILLURIN
THE TOWER OF MULLAGH HILL AND CHURCH RUINS TO SYMBOLISE THE KILLURIN HERITAGE
THE OAK TREE IN THE VALLEY TO SYMBOLISE THE KILLEIGH HERITAGE
THE RIVER CLODIAGH IS THE RIVER FROM WHICH THE NEW CLUB DERIVES ITS NAME
THE HURLEYS AND FOOTBALLS SIGNIFY THE CODES IN WHICH WE WILL COMPETE