Parish Newsletter 1st
December 2019
2019
PARISH
CHRISTMAS
DRAW
Wednesday 11
th
December at 8pm in Cloneygowan C.Y.M.S. Hall.
Cards are being distributed at present along with the 2020 Parish Calendars.
We Pray for:
Anne Hunt, (Byrne) Ballymacrossan.
KILLEIGH: SATURDAY 7.30 pm
Bridget & Eddie Cullen, Killurin.
RAHEEN: SATURDAY 7.30 pm
Bridget & David Cox, Cloneygowan.
George McHugh, Alderboro.
Patrick & Anne (Dolly) Briscoe &
Eileen Kinnarney, Geashill.
John & Margaret Begnall, Cloneygowan.
Betty & Wally Byrne, Bogtown.
Catherine & Stephen Byrne &
Bridie Doheny, Cloneygowan.
RAHEEN: SUNDAY 9.00 am
Paula Rispin Tracey, Cloneygowan.
BALLINAGAR: SUNDAY 10.30 am
Aisling Conroy, Ballymooney.
KILLEIGH: SUNDAY 11.30 am
Joe & B. Kelly, Cloncoher.
Denis & Mary Brazil, Gorteen.
James & Annie Deering, Ballyaville.
Masses during the Week:
Mon
10.00am
For the People of the Parish.
Wed
10.00am
Private Intention
Thurs
10.00am
Private Intention
Fri
10.00am
Private Intention
Exposition from 9am & Confessions 9.30am.
=======================================================
NEXT WEEK-END:
KILLEIGH: SATURDAY 7.30 pm
William Rooney, Meelaghans & his Son Gerry, Dublin, who died last July.
Jack & Kathleen Keenahan, Killurin.
Sarah & Joseph White, Killurin.
Seán Lee, Newtown & Deceased Family.
Joseph & Elizabeth Brady, Gorteen.
RAHEEN: SATURDAY 7.30 pm
Martin Gordon & Deceased Gordon Family Members, Kilcappagh.
Christopher & Mary Feeney & their Daughter Helena, Cloneygowan.
Paul Bolton & Joseph Dunne, Ballydownan.
Paddy & Anne Guinan, Backwood.
RAHEEN: SUNDAY 9.00 am
BALLINAGAR: SUNDAY 10.30 am
Adrian & Eamon Duffy, Ballycrumlin.
KILLEIGH: SUNDAY 11.30 am
Sheila Kearney, Daingeanbeg. 1st Anniv.
==============================================================================================
Ms of Eucharist Sun Dec 8th Team D.
Readers for Next Week-end:
7.30pm Killeigh: Confirmation Children
7.30pm Raheen: Confirmation Children
9.00am Raheen: Confirmation Children
10.30am Ballinagar Confirmation Children
11.30am Killeigh: Patricia Nunan
Readings will be posted out to you.
+++++++++++++++++++++++++++++++++++++++++++++++
Packs of 12 Christmas Cards €6 & Signed Christmas Mass Bouquets €10. Available in all Sacristies.
1/3 of the basket collection this weekend 1st Sunday of Advent goes to Bishop Nulty.
Communion Calls:
Fr. John & Msgr Coonan will visit the week of December 15th.
The Irish Catholic at the door:
€2
News stories from around the world.
Narrow-mindedness continues – it has just shifted the focus.
Page 2.
Pro-life youth leader tells of barrage of abuse over stance.
Page 6.
Mindfulness.
Page 14 & 15.
Make 2020 a year to go to the Holy Land. Page 12.
Designer babies: the ultimate in family planning.
Page 10.
Aid to the Church in Need Week:
Eleven Christians
are killed for their faith every day.
Aid to the Church in Need Ireland estimates that more than
245 million
Christians face extreme persecution for their Faith in our world today.
**Senior Citizens Christmas Parties:
Killeigh Senior Citizens Christmas Party: Dec 8th 1.30pm in the Bridge House Hotel.
Geashill/Ballinagar Christmas Party
Tullamore Court Hotel 1pm Dec 15th.
**6th Class Killeigh N.S. Christmas Fare: In aid of Charity on Sat 7th Dec from 5.30-7pm. Lots of Handmade items available to buy.
**Geashill Wednesday Club:
This week Christmas Flower Arranging. €3 materials supplied.
In Geashill Old School. Come for a cuppa. All are welcome.
**Geashill Wednesday Club:
Craft Fair on Sunday December 8th from 2-5pm in Geashill N.S.
Thanks
for €230 raised at the coffee morning last week for Community4James Saunders
** Christmas Tree Lights Killeigh:
Lights will be turned on after 7.30pm mass next week-end December 7
th
.
Other winners
: Patricia Quinn, Noreen Garry, Teresa Mulhare, Noel Harte, Bernadette Mahon, Thomas Garry & Bridie O'Grady.
Club and Community notes available on
www.killeigh.com
Bring a newsletter to your neighbour.
CHRISTMAS
RECONCILIATON CERMONIES
Wed 18th Dec: Portarlington 7.30pm Wednesday 18th December:
Rosenallis 7.00pm & Clonaslee 8.00pm
Monday 23rd Dec: Mountmellick 7.30pm
For the Whole of Killeigh Parish……

Fri 20th
Dec:
In Killeigh 7.30pm
----------------------------------------------------------------------
Mountmellick Parish will host an 'Advent Retreat' on the evenings of Wed 4th, 11th and 18th of Dec from 7.30 - 8.15pm in St. Joseph's Parish Church. Amid the busy-ness of getting sorted for Christmas you are welcome along for some time of prayer and reflection. A guest speaker will share their insights and thoughts and help us consider what the deeper meaning of Christmas is. Everyone is welcome. Bring your friends.
**Teach Mhuire Praying Community
Mass for Healing
Tuesday 3rd Dec. Rosary 7:45pm. Mass 8:00pm. St. Paul's Church, Emo.
**On Line Advent Retreat:
Reflect on the great 'O Antiphons' used in Evening Prayer and Mass during the second part of Advent. Watch an online talk each day from December 16
th
. Register now at
(01) 404 8124
enquiries@prioryinstitute.com
Diocesan Adoration Committee Invitation:
To all who come to Adoration in
St. Patricks Church, Killeigh best wishes from the "Diocesan Adoration Committee". We would like to invite you all to our prayer day in Carlow college on Sat Jan 25th 2020 at 10am. Lunch Served. Hope you can come. Rosary, Adoration, Holy Mass, Sharing etc. All welcome. God Bless.
Society of St. Vincent de Paul
express profound gratitude your generosity to their recent church gate collections
**Drug and Alcohol Addiction knows no boundaries, You Are Not Alone, help is always available. Please contact You Are Not Alone support group on
085-787 2730 for a confidential and non-judgemental service.
If you cannot come up to receive Holy Communion please raise your hand and the Minister will go to you.
Collections:
Please leave the Basket on the SEAT after the Collection is done - NOT ON FLOOR - so the Collectors do not have to stoop. If the seat is full, please hold on your lap for Collectors. This is a matter of Health & Safety.
The St Vincent de Paul
in Tullamore is in urgent need of good quality winter clothing, Coats, Jackets, hats and scarves, If you are doing a clear out they would be especially welcome. Items can be dropped at our shop on Offaly St.
Cemeteries: Please do not leave any waste "spoil, flowers, wreaths, etc," in the cemeteries, all should be taken away.
Catholic convert Keith Nester answers the question, "What's so great about being Catholic?"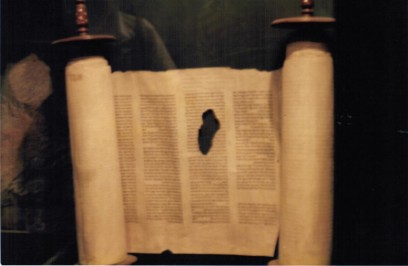 A Copy of the Scroll of the Prophet Isaiah, found in 1948 in a cave near the Dead Sea.
Carbon dated showing it was writen in 70 B.C.
Killeigh Parish Finance Committee


SAFEGUARDING CHILDREN IN CHURCH RELATED ACTIVITIES
Diocesan Designated Person; (D.L.P.) –
Mick Daly: 085-8021633 Email:- dlp@kandle.ie
The
DLP
is the person responsible
in our diocese
for receiving all Child Safeguarding concerns
and reporting same to the civil authorities.
Local Safeguarding Representatives: –
Bred
a O'Connor
Concepta Murphy
Aileen McDermott
The
LSR's
role is to
promote awareness
of the diocesan safeguarding children policy and procedures,
and to ensure that church activities are provided in a way that ensures the safety and wellbeing of the children involved.
Diocesan Safeguarding Coordinator
Michelle Hughes
: Email:
safeguarding@kandle.ie
Du
ty Social worker can be contacted 9am-5pm
HSE National information line
:- 1850
24 1850
(callsave)
Outside of these hours in cases of emergency please contact
An Garda Síochána
Portarlington
: 057 8623112
Portarlington
: 057 8623112
~~~~~~~~~~~~~~~~~~~~~~~~~~~~~~~~~
Warning signs of a STROKE:
The following can help you recognise if someone is having a stroke and ACT FAST if you see any of them.
F
–
FACE:
Ask the person to smile-does one side droop?
A – ARMS:
Ask the person to raise both arms and keep them there.
S – SPEECH:
Can the person repeat a sentence? Is their speech slurred?
T – TIME:
If you see any of the above signs –
even just one
– call 999 for an ambulance
/////////////////////////////////////////////////
Suicidal Thoughts?
Share the Load!
….others can help you carry it.
Midlands Living Links
086-1600641
MABS – Money Advice
– Hibernian Hse, 076-107-2710 (free & confidential).
C.I.C. – Citizens Information Centre
Mon-Sat, 10.30am-12.30pm
057 9352204.
Samaritans
:
1850 60 90 90
Pieta House 1800 247 247 or 0818 277 438
Samaritans new freephone number 116 123
visit www.3ts.ie/need-help/ for a full list of crisis helplines
We can help! Contact Offaly Domestic Violence Support Service (ODVSS)
on our
Confidential Information Line
057 9351886.
(Open Mon to Fri 10am to 12pm2pm to 4pm)
Have you got a number in your phone after the letters I.C.E.?
In Case of Emergency?

DO IT NOW!
Grow:

World Community Mental Health Movement in Ireland.
You alone can dot it,
but you can't do it alone.
If you are anxious, depressed,
or feeling suicidal,
GROW can support you.
Strictly Confidential.

www.grow.ie


Young Adult Group Monday 7.30pm,
Community Group Thurs 3.00pm
Community Health Centre 057 9351124.
Pontifical University – St Patrick's College, Maynooth.
Higher Diploma in Theological Studies One-year part-time evening course. Lectures are held on: Mon's & Wed's 6.30-9.30pm
Four Saturdays ( 2 Sat every semester) 10am – 4pm. Info etcContact 01-7084772 email:
admissions@spcm.ie
or
maynoothcollee.ie