Parish Newsletter

Sat

22nd

June

Raheen

7.30pm

Sun

30th

June

Ballinagar 10.30am

Sat

6th

July

Killeigh

7.30pm



Annie Conroy, Lockclose.
Noel Rice, Chicago & late of Geashill.
KILLEIGH: SATURDAY 7.30 pm
Michael & Brigid McEvoy, Clonadd.
Kathleen & Paddy Hughes, Kilcavan &
RAHEEN: SATURDAY 7.30 pm
CEMETERY MASS.
RAHEEN: SUNDAY 9.00 am
BALLINAGAR: SUNDAY 10.30 am
Rosemary Betson, Ballinagar, her parents Edward & Rose Gallagher & her brother Michael Gallagher, Cappyroe.
KILLEIGH: SUNDAY 11.30 am
Ned Berry, Scrubb.
John & Mary Meacle, Killurin & her parents Rose & Patrick.
Helen Gonoude, Derrygolan & her Son Ger.
Andy & Vera Buckley, Daingean.
=======================================================================
Masses during the Week:
Killeigh:
Mon
7.30pm
Matthew & Mary O'Meara,
Fri

7.30pm Feast of the Sacred Heart.
=======================================================================
NEXT WEEK-END:
KILLEIGH: SATURDAY 7.30 pm
RAHEEN: SATURDAY 7.30 pm
Mary (Molly) Tynan, Ard. 1st Anniv.
Ann & John Corcoran, Ballykeane.
RAHEEN: SUNDAY 9.00 am
BALLINAGAR: SUNDAY 10.30 am
CEMETERY MASS.
KILLEIGH: SUNDAY 11.30 am
==============================================================================================
Ms of Eucharist Sun June 30th Team A
Readers for Next Week-end:
7.30pm Killeigh: Pat Feery
7.30pm Raheen: Family
9.00am Raheen: Marie & Thomas Garry
10.30am Ballinagar: Cemetery Committee
11.30am Killeigh: Aileen McDermott
Readings will be posted out to you.
========================================================
If you cannot come up to receive Holy Communion please raise your hand and the Minister will go to you.
Feast of the Body and Blood of Christ:
Jesus asked, "Why do you not give them something to eat yourselves?" What do you have to offer to the
hungry world? If you think God is calling you to be a priest call:-
Fr. Ruairí Ó Domhnaill
045 897470 or email
vocations@kandle.ie
All ceremonies, in our churches are broadcast on
www.killeigh.com
Ministers of the Word:
If you would like to read at weekend masses please contact one of the priests or the parish office.
Parish Finance Council Meeting:
Geashill Old School
8pm this Tues 25
th
The Irish Catholic at the door: €2
Why go to Santiago? Pages 14-17.
Under God's eye in the mess. Page 8.
In this attitude, Ireland was by no means unique. Page 5.
Born without a family tree. Page 10.
Mass for Healing:
Tuesday 2nd July in St. Paul's Church Emo. Holy Rosary 7:45pm at Grotto. Holy Mass 8:00pm. Fr. Eddie Lalor CC
Coffee/Tea Morning this Wed 26
th
:
In Grennan's, Killeigh 10.30am-12noon for Killeigh Community Pre-school. €166 raised for St. James' Hospital.
GEASHILL WEDNESDAY CLUB:
Finished now for the summer. See you all Please God in September.
Ballycommon & Telework Training Centre CLG. Basic First Aid with Paediatric, Infant & Child CPR training. Free Basic Internet Training Course. Free Computer Training for Farmers. Meals on Wheels Service €3.50 per day. Friendly Call Service Free Confidential Telephone Chat service for people living alone. Life Story Project. Ballycommon GAA Bingo every Wed at 8pm in Kilmurray Com. Centre. Contact us on
057 93 53177 in confidence.
Irish Wheelchair Associations Coastal Camino 2019
Are you looking for your next big
adventure?
If so, why not sign up for Irish Wheelchair Association's
Coastal Camino Walk.
This exciting walk is suitable for people of all age groups and all levels of fitness, following a beautiful trail of 103km from the maritime city of Vigo to wonderful Santiago de Compostela next October.
All funds raised will go directly towards helping us to continue to deliver vital services to people with disabilities in your community.
Check out this link for more information:
www.iwa.ie/camino
or
please contact Jacqui O'Connor on
086 128 4124 for any enquiries.
Geashill Whist: Top: Frances Gleeson
Other Winners: Patricia Quinn, Heather Kelly, Margaret Flanagan, Bridie O'Grady, Thomas Garry & Noreen Garry.
Club and Community notes available on
www.killeigh.com
St Vincent de Paul 057 93 22072
CEMETERY MASSES 2019:
Sun
30th
June
Ballinagar 10.30am
Sat
6th
July
Killeigh
7.30pm
Music Ministry Together:
Cistercian College, Roscrea 29th July-Aug 2nd. See

www.musicministry.ie

or Therese on 087 679 0336 or email

booking@musicministry.ie

.

See poster.
Kildare & Leighlin Diocesan Pilgrimage to Lourdes 2019
1st – 6th August. €759. Single room supplement €155-€180.
SEE NOTICE BOARD
Dublin/Kildare Fatima Pilgrimage on 10th October 7 nights ex Dublin. Prayers, Mass and Hungarian Stations of the Cross in Fatima.
Dublin/Kildare Pilgrimage to the Holy Land 31st October 8 nights
Taking in Bethlehem, Jerusalem, Mount Tabor, Cana, Nazareth, Jericho, River Jordan, Dead Sea and Sea of Galilee.
Dublin/Kildare Christmas Pilgrimage Group to the Holy Land
Contact James Treacy 086-0572216
NEWBIES:
New Parents with New Babies Group.
Every Tuesday at 11.00 am at Cluain Darach Community Centre, Tullamore.
An opportunity to meet others parenting
for the first time and gain confidence in their parenting role. See FaceBook @Parents First or call 057 93 22996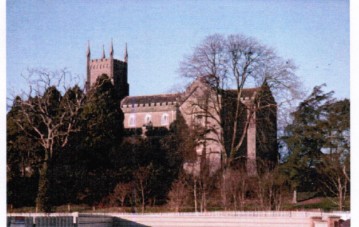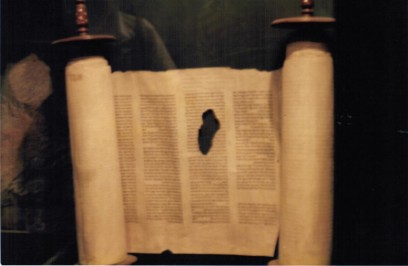 A Copy of the Scroll of the Prophet Isaiah, found in 1948 in a cave near the Dead Sea.
Carbon dated showing it was writen in 70 B.C.
Kildare & Leighlin Diocesan Pilgrimage
to
Lourdes 2019
1st – 6th August. €759.
Single room supplement €155-€180.
SEE NOTICE BOARD
HAVE YOU EVER CONSIDERED BEING A PRIEST?
HAVE YOU EVER CONSIDERED YOUR SON or GRANDSON BEING A PRIEST?
In Fr Sean's own words "If I had to up sum what
is all about, I think the first sentence probably says it best;
"When I reached the lowest ebb of my life, I called out to God and discovered that He was there for me"".


SAFEGUARDING CHILDREN IN CHURCH RELATED ACTIVITIES
Diocesan Designated Person; (D.L.P.) –
Mick Daly: 085-8021633 Email:- dlp@kandle.ie
The
DLP
is the person responsible
in our diocese
for receiving all Child Safeguarding concerns
and reporting same to the civil authorities.
Local Safeguarding Representatives: –
Bred
a O'Connor
Concepta Murphy
Aileen McDermott
Margaret Conroy
The
LSR's
role is to
promote awareness
of the diocesan safeguarding children policy and procedures,
and to ensure that church activities are provided in a way that ensures the safety and wellbeing of the children involved.
Diocesan Safeguarding Coordinator
Michelle Hughes
: Email:
safeguarding@kandle.ie
Du
ty Social worker can be contacted 9am-5pm
HSE National information line
:- 1850
24 1850
(callsave)
Outside of these hours in cases of emergency please contact
An Garda Síochána
Portarlington
: 057 8623112
Portarlington
: 057 8623112
~~~~~~~~~~~~~~~~~~~~~~~~~~~~~~~~~~~~~~~~~~~~~~~~~~~~~~~~~~~~~~~~~~~~~~~~~~~~~~~~~~
Warning signs of a STROKE:
The following can help you recognise if someone is having a stroke and ACT FAST if you see any of them.
F
–
FACE:
Ask the person to smile-does one side droop?
A – ARMS:
Ask the person to raise both arms and keep them there.
S – SPEECH:
Can the person repeat a sentence? Is their speech slurred?
T – TIME:
If you see any of the above signs –
even just one
– call 999 for an ambulance
/////////////////////////////////////////////////////////////////////////////
Suicidal Thoughts?
Share the Load!
….others can help you carry it.
Midlands Living Links
086-1600641
Console
– 1800 201 890
MABS – Money Advice
– Hibernian Hse, 057 93 23211 / 93 52252 (free & confidential).
C.I.C. – Citizens Information Centre
Mon-Sat, 10.30am-12.30pm
057 9352204.
Samaritans
:
1850 60 90 90
1life, Suicide helpline 247 100
We can help! Contact Offaly Domestic Violence Support Service (ODVSS)
on our
Confidential Information Line
057 9351886.
(Open Mon to Fri 10am to 12pm2pm to 4pm)
Have you got a number in your phone after the letters I.C.E.?
In Case of Emergency?

DO IT NOW!
Grow:

World Community Mental Health Movement in Ireland.
You alone can dot it,
but you can't do it alone.
If you are anxious, depressed,
or feeling suicidal,
GROW can support you.
Strictly Confidential.

www.grow.ie


Young Adult Group Monday 7.30pm,
Community Group Thurs 3.00pm
Community Health Centre 057 9351124.
Pontifical University – St Patrick's College, Maynooth.
Higher Diploma in Theological Studies One-year part-time evening course. Lectures are held on: Mon's & Wed's 6.30-9.30pm
Four Saturdays ( 2 Sat every semester) 10am – 4pm. Info etcContact 01-7084772 email:
admissions@spcm.ie
or
maynoothcollee.ie