Clodiagh Gaels
Sports Clubs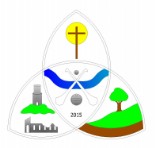 Clodiagh Gaels
Champions 2018

Clodiagh Gaels Club Notes
23rd May 2022
Division 3 football league vs Raheen on Friday evening at 8pm in Killeigh.
Well done to the Offaly minor hurlers on a great Leinster final win last week against Laois.
Membership is now due for 2022 for all players and non-players. The membership rates are 150 for adult players, 100 for student players, 30 for non-players ad 50 for non-playing couple. Membership can be paid online at

https://returntoplay.gaa.ie

or directly to Kevin Hinch or any member of the executive committee.
We have a club shop on the O'Neills sports website where you can purchase all the latest club merchandise. To find the clothing just type "Clodiagh Gaels" into the search bar on the O'Neills website and all the club merchandise will be available to purchase.
Anybody wishing to include items in the weekly Clodiagh Gaels GAA notes can do so by emailing
gaelsclodiagh@yahoo.ie
or texting 0857487461 before 7pm on Sunday evenings. Please follow Clodiagh Gaels on Facebook and Twitter for all the latest club news.
Win A House In Enfield or €300,000 In Cash
HAVE YOU GOT YOUR TICKET YET!!!
Please support the WIN-A-HOUSE-ENFIELD draw in our collective drive to get a Community Centre in Killeigh. Never has the development of a Community Centre in Killeigh been so close. Project is ready to go, it just needs a final big push by all the Community.
Your €100 WILL make all the difference and you could be the lucky one!!! Don't forget to encourage your family and friends at home and abroad to buy one too.....
If you would like to purchase one for yourself or perhaps as a present for a friend or family member you can contact Katherine Buckley on 085 166 9609
Chairman - Mark Sheil


Vice Chairman - Paul O'Rourke
Secretary- Willie Grennan
Assistant Secretary - TBC
Assistant Treasurer - Peter Hinch
THE CELTIC TRINITY IS AN ANCIENT CELTIC SYMBOL OF UNITY AND STRENGTH TOGETHER
THE THREE POINTS OF THE SYMBOL REPRESENTS KILLEIGH, KILLURIN AND CLODIAGH GAELS
THE CROSS AT THE TOP TO CELEBRATE THE RICH HISTORY OF RELIGIOUS FOLLOWING THROUGH THE FRANCISCAN ABBEY IN KILLEIGH AND BISHOP WILLIAM QUARTER IN KILLURIN
THE TOWER OF MULLAGH HILL AND CHURCH RUINS TO SYMBOLISE THE KILLURIN HERITAGE
THE OAK TREE IN THE VALLEY TO SYMBOLISE THE KILLEIGH HERITAGE
THE RIVER CLODIAGH IS THE RIVER FROM WHICH THE NEW CLUB DERIVES ITS NAME
THE HURLEYS AND FOOTBALLS SIGNIFY THE CODES IN WHICH WE WILL COMPETE