Clodiagh Gaels
Sports Clubs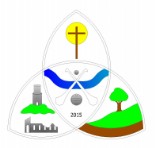 Clodiagh Gaels
Champions 2018

Clodiagh Gaels Club Notes 26th July 2021
Fixtures
Division 3 Hurling League
Clodiagh Gaels vs Clara is on Saturday the 31st of July at 7pm in Killeigh.
Congratulations
Congratulations to the Offaly U20 footballers on Thursday night last as they defeated Dublin to be crowned Leinster Champions. We were delighted to welcome them into Killeigh as they crossed the border late Thursday night.
Best Wishes
The very best of luck to Liam, Conor, Joey and the Offaly hurlers this weekend in the Christy Ring Cup final. The game is in Croke Park on Sunday at 1pm.
Also best wishes to the Offaly U20 footballers as they face Cork in the All Ireland Semi Final. The game is on this Saturday at 5:15pm in Portlaoise.
Clodiagh Gaels Membership
Membership prices for the coming year are as follows:
€100 for playing & gym membership
€80 for playing membership without gym
€30 for non players
€50 for a couple
Membership to Clodiagh Gaels will cover membership to the walking tracking in Killeigh Gaa pitch and it will also cover free admission to Clodiagh Gaels league games in both Killeigh and Killurin Gaa pitch's. Membership cards will be distributed and must be shown on admittance to both gaa pitch's for league games.
Membership is being collected by Kevin Hinch 0877684671. He will accept money through the Revolut App, Bank Transfer and cash.
Club Shop
We have a club shop on the O'Neills sports website where you can purchase all the latest club merchandise. To find the clothing just type "Clodiagh Gaels" into the search bar on the O'Neills website and all the club merchandise will be available to purchase.
Notes for Inclusion
Anybody wishing to include items in the weekly Clodiagh Gaels GAA notes can do so by emailing gaelsclodiagh@yahoo.ie or texting 0877684671 before 7pm on Sunday evenings. Please follow Clodiagh Gaels on Facebook and Twitter for all the latest club news.
Vice Chairman - Paul O'Rourke
Secretary- Willie Grennan
Assistant Secretary - TBC
Assistant Treasurer - Peter Hinch
Thank you to outgoing secretary Mary Brady and Treasurer Martina Gorman who both worked tirelessly for the time that they were in their positions.
THE CELTIC TRINITY IS AN ANCIENT CELTIC SYMBOL OF UNITY AND STRENGTH TOGETHER
THE THREE POINTS OF THE SYMBOL REPRESENTS KILLEIGH, KILLURIN AND CLODIAGH GAELS
THE CROSS AT THE TOP TO CELEBRATE THE RICH HISTORY OF RELIGIOUS FOLLOWING THROUGH THE FRANCISCAN ABBEY IN KILLEIGH AND BISHOP WILLIAM QUARTER IN KILLURIN
THE TOWER OF MULLAGH HILL AND CHURCH RUINS TO SYMBOLISE THE KILLURIN HERITAGE
THE OAK TREE IN THE VALLEY TO SYMBOLISE THE KILLEIGH HERITAGE
THE RIVER CLODIAGH IS THE RIVER FROM WHICH THE NEW CLUB DERIVES ITS NAME
THE HURLEYS AND FOOTBALLS SIGNIFY THE CODES IN WHICH WE WILL COMPETE