Parish Newsletter 19th September 2021
Fr. John and Msgr. Tom welcome Parishioners back to Mass in the churches. Maximum 50 People.

(Social spacing & wearing a mask)
Facemasks must be worn at all ceremonies in the church.
Crena Hamiliton née O'Meara, England & formerly Ballinagar.
John Kearns, Cappoquin, Waterford.
KILLEIGH: SATURDAY 7.30 pm
John Kearns, Cappoquin, Waterford.
RAHEEN: SATURDAY 7.30 pm
Ann Marie Carter, Spink, Abbeyleix née Kelly, Ballymacrossan.
BALLINAGAR: SUNDAY 10.30 am
Seán McIntyre. Died recently in Australia.
Johnny & Jimmy Scully, Knock.
Peter Brickland Snr & Peter Jnr, Ballinagar.
KILLEIGH: SUNDAY 11.30 am
For the People of the Parish.
Masses during the week:
Killeigh 10am Mass:-
Tues, Wed, Thurs & Friday.
Wed: Eileen Dunne, Clonadd.
Geashill – on Ballinagar Mobile Webcam
As announced at Sunday Masses.
NEXT WEEK-END:
KILLEIGH: SATURDAY 7.30 pm
Mick Coonan, Hillview. 1st Anniv.
RAHEEN: SATURDAY 7.30 pm
Margaret & Tom Robbins, Alderborough.
Sonny Trimble, Cloneygowan.
Marie & Seamus Fitzmaurice, Cloneygowan
BALLINAGAR: SUNDAY 10.30 am
KILLEIGH: SUNDAY 11.30 am
Joe & Jim Dunne, Hawkswood &
=====================================================
READERS next weekend:-
Killeigh 7.30pm Family
Raheen 7.30pm Seamus Crombie
Ballinagar 10.30pm Johnnie Dunne
Killeigh 11.30am Attracta Brady
NEXT Sunday
26th Sept
is Migrant Sunday
.
This year we are holding a
collection to support
the work of the Irish Episcopal Council for Emigrants (IECE) who provides
grant funding to Irish organisations overseas working with the most vulnerable of our emigrant community;
from the elderly and isolated to the undocumented and those dealing with mental health problems.
Clergy Annual Collection.
Thanks to all for your kind and generous donations for the ongoing support to Fr. Stapleton and Msgr Coonan.
Christianity spreads through the joy of disciples who know that they are loved and saved.
Pope Francis.
Confirmation Dates for last years 6th Class:
Friday 24th Sept 6pm in Ballinagar for Pupils of Ballinagar N.S.
Friday 24th Sept 7pm in Killeigh for Pupils of Cloneygowan N.S.
First Holy Communion Dates:
(was postponed earlier due to Covid19)
Saturday 2nd Oct for pupils from
Geashill
NS at
11.00am
in
Saturday 9th Oct for pupils from
Cloneygowan
NS at
10.30am
in
Saturday 9th Oct for pupils from
Ballinagar
NS at
11.00am
in
Saturday 16th Oct for pupils from
Killeigh
NS at
11.00am
in
If any Confirmation or Communion Candidate, or Parent/Guardian is Covid Positive, or a Close Contact, PLEASE DO NOT ATTEND THE CEREMONY. We will arrange a date later for you.
All Adults PLEASE WEAR A MASK.
Please respect Social Distancing in church yard before and after ceremony.
Safeguarding Sunday
This Sunday 19th September the Diocese celebrates Safeguarding Sunday. On this day we turn the spotlight on safeguarding and remind our communities and parish personnel that protecting vulnerable people is at the heart of the Christian message. Safeguarding Sunday is about creating an opportunity for parishes to find out all the positive work that has been happening in terms of safeguarding over the past year. Safeguarding in each parish could not happen without the commitment and work of many paid and volunteer personnel including local safeguarding representatives, sacristans, youth leaders, choir leaders and priests. We remember those who have experienced abuse in our Diocese and remind people of the Towards Healing confidential and free counselling service, Ph. 1800 303 416, Monday to Friday 11.00am to 6.00pm. They provide face to face counselling, structured phone counselling, family counselling and a counselling helpline. The Safeguarding Committee has produced a short video to mark this day, and this will be available to view on

www.kandle.ie
Towards Healing is an independent organisation providing professional support for people who have experienced institutional, clerical, or religious abuse in Ireland. The service is provided by lay, independent and fully accredited therapists. Freephone 1800 303416. Hearing impaired Text Line Number: 085-8022859

www.towardshelaing.ie
Donation Button on

Killeigh Parish Website:
We are very grateful for your support at this time.
BIC: AIBKIE2D
IBAN: IE30AIBK 9322 5616 8410 38
BIC: AIBKIE2D
IBAN: IE96 AIBK 9322 5616 8411 11
Please include your ENVELOPE NUMBER or your NAME
Killeigh Community Centre Development Association A.G.M.
Wed 22nd Sept at 8pm. Venue to be arranged pending on numbers attending. please contact Maria Bannon 087 288 1951 if you wish to attend. All welcome.
- Win a house in Enfield fundraiser valued at €355,000. Tickets are €100
BONUS DRAW now running, €3,000 cash and 10 free tickets and of course being entered into the main draw Buy your ticket by the 19th Sept. Visit
www.winahouseinenfield.com

or tickets can also be purchased locally in Gormans shop and Byrnes Gala, Geashill.
St Sinchills Camogie Clubs Lotto Bonus Ball Fundraiser please contact Mary (087 930 3022) or Marie (087 418 4976). €30 entry for a 6 week period. Each entry assigned a number for 6 Saturday night lotto draws.
€100 prize for the winner each week.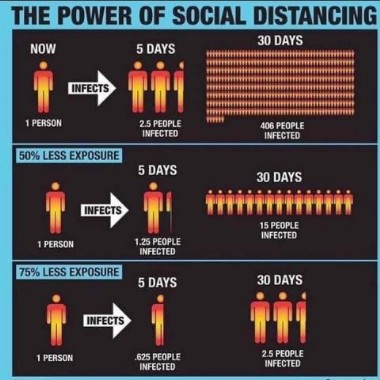 S
ignage,
S
anitisation,
S
tewarding,
S
upport,
S
ocial Distancing,
S
eating &
S
ymptoms.
Please note encouragement of Bishop Denis to those who are Elderly, Vulnerable or Ill not to come to mass for now.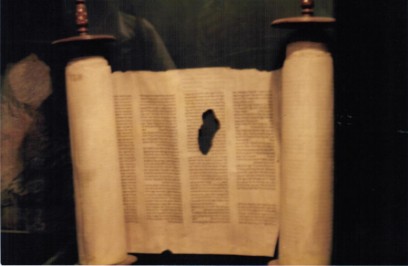 A Copy of the Scroll of the Prophet Isaiah, found in 1948 in a cave near the Dead Sea.
Carbon dated showing it was writen in 70 B.C.
Warning signs of a STROKE:
The following can help you recognise if someone is having a stroke and ACT FAST if you see any of them.
F – FACE: Ask the person to smile-does one side droop?
A – ARMS: Ask the person to raise both arms and keep them there.
S – SPEECH: Can the person repeat a sentence? Is their speech slurred?
T – TIME: If you see any of the above signs –

even just one

– call 999 for an ambulance
/////////////////////////////////////////////////
Suicidal Thoughts?
Share the Load!
….others can help you carry it.
Midlands Living Links
086-1600641
MABS – Money Advice
– Hibernian Hse, 076-107-2710 (free & confidential).
C.I.C. – Citizens Information Centre
Mon-Sat, 10.30am-12.30pm
057 9352204.
Samaritans:
1850 60 90 90
Pieta House 1800 247 247 or 0818 277 438
Samaritans new freephone number 116 123
visit www.3ts.ie/need-help/ for a full list of crisis helplines
We can help! Contact Offaly Domestic Violence Support Service (ODVSS)
on our
Confidential Information Line
057 9351886.
(Open Mon to Fri 10am to 12pm2pm to 4pm)
Have you got a number in your phone after the letters I.C.E.?
In Case of Emergency?

DO IT NOW!
Grow:

World Community Mental Health Movement in Ireland.
You alone can dot it,
but you can't do it alone.
If you are anxious, depressed,
or feeling suicidal,
GROW can support you.
Strictly Confidential.

www.grow.ie


Young Adult Group Monday 7.30pm,
Community Group Thurs 3.00pm
Community Health Centre 057 9351124.
Pontifical University – St Patrick's College, Maynooth.
Higher Diploma in Theological Studies One-year part-time evening course. Lectures are held on: Mon's & Wed's 6.30-9.30pm
Four Saturdays ( 2 Sat every semester) 10am – 4pm. Info etcContact 01-7084772 email:
admissions@spcm.ie
or
maynoothcollee.ie