28TH May 2023 - PENTECOST:
PRAY FOR:
Willie Kelly, Cloncon.
Thomas Cullen, Curragh Hill, Ballinagar.
Tiernan Grennan, Killeigh.
KILLEIGH: SATURDAY 6.00pm
John Deering, Woodview, Killeigh.
Joe Malone, Moneyquid & Deceased Family
Noel Daly, Killurin & Deceased Family.
Martin & Mary Dunne, Scrubb.
RAHEEN: SATURDAY 7.30pm
Kathleen & Michael Boland, Coolraven.
Mary McEvoy, Gorteen Ard her brother Jim & parents Annie & George.
BALLINAGAR: SUNDAY 10.30am
Margaret & James Cooke, Ballinagar.
Pat Geoghegan, Ballinagar &
Patrick & Bridget Cannon, Cappanageeragh.
John & Kathleen Guinan, Ballina.
KILLEIGH: SUNDAY 11.30am
Masses during the Week:
Killeigh
Tuesday & Wednesday : 10am
Raheen:
Wednesday 12nooon Funeral Mass of
Connie O'Connor, Cloneygowan & UK
Geashill:
Tuesday & Friday 10.00am
MASSES FOR NEXT WEEKEND:
KILLEIGH: SATURDAY 6.00pm
John & Catherine Flynn, Killeenmore & their daughter Anne.
Pat Joe Flynn, Manchester.
RAHEEN: SATURDAY 7.30pm
Eamonn Donegan, Ballydownan.
Months Mind.
Tom Bracken, Fir na Mona.
Murt O'Leary, Cloneygowan.
BALLINAGAR: SUNDAY 10.30am
Anthony & Roseanne Dunne, Toberlaheen.
Patrick (Paddy) Dolan, Ballyduff &
His parents James & Mary.
KILLEIGH: SUNDAY 11.30am
=======================
READERS for next week-end:-
Killeigh Sat 6.00pm: Liam Byrne
Raheen Sat 7.30pm: Donegan Family
Ballinagar Sun 10.30am Catherine Dolan Jnr
Killeigh Sun 11.30am Family
Killeigh E. Ministers Sat nights:-
Jun 3rd Ann Geraghty & Martina Egan
Raheen E. Ministers next week are:-
Jun 3rd Aisling Stelling & Gretta Clear
Ballinagar E. Ministers next 4 weeks:-
PARISH OFFICE 10.45am-12.45pm
Tues, Thurs & Friday or leave a message on the answering machine.
Kildare and Leighlin Annual Diocesan Collection for our Retired Priests takes place THIS week-end.
Thank you for your continued support of our Retired Priests.
Please note times of masses:
Sun June 25
th
Ballinagar
10.30am
Sat
July 1st
Raheen
7.30pm
Tue July 4
th
Annagharvey
7.30pm
Sat
July 15
th
Killeigh
6.00pm
Take the Risk for Christ.
The Year 2023-2024 has been declared a year of Prayer for Vocations to the
but I have chosen you.'
Jn 15:16
If you think God is calling you to be a priest contact:-
045 431 741 or email
ruairiodomhnaill@gmail.com
Also see notice on church board.
All Ireland Rosary Rally in Knock
-
takes place NEXT Saturday June 3rd from 1pm in Knock. Holy Mass, the Rosary, the Stations of the Cross and a talk by Bishop Oliver Doeme. Archbishop Eamon Martin says the mass. A bus will leave from Kildare. Please book your seat early to avoid disappointment.
Exam Mass
At Knock Shrine: For all students preparing for exams and their families. Take some time out from your studies for a quiet moment to ask for God's strength and guidance as you move through your exam period. Bing your pencil case to have it blesses. June 5th, 7.30pm, Knock Basilica. Check out

www.knockshrine.ie
Killeigh Parish–
Live Mass Broadcasts from all Churches

www.killeigh.com
(Click on the church you want to watch).
Killeigh Schoolboys/girls Soccer:
Official Opening of
Frank McEvoy Park:
THIS Sunday May 28th:
Fun Day - Awards Day
Games from 10am. Awards from 11am. Official Opening 2pm.
CCFL Women's Cup Final 4pm.
CCFL Women's Cup Final Killeigh Ladies V Killeigh Rovers.
Playpals Playschool Cloneygowan have a couple of places for September 2023 and to contact Fran Hyland on
087 940 1184 for any information needed on schemes we do.
Geashill Wednesday Club:
Cooking made easy. Meals on a budget. Wednesday from 10am-12 in Geashill Old School. You are sure of a great welcome and a cuppa. (€3).
Ballinagar G.A.A. Fundraiser:
Declan Nerney & His Band.
Sat 17th June in Tom & Gerry's Ballinagar. Tickets €30 available from Tom & Gerry's or any Committee Member or
Rosary:
Ballinagar Wed 7th June 7.30pm.
Annagharvey Wed 14th June 7.30pm
Accord Relationship Counselling
Accord provide a professional and affordable counselling service for couples and individuals experiencing difficulties in their relationship
For in-person counselling contact our office on: 057 93 41831 or 086 4669926. Accord also offer online counselling email:

onlinecounselling@accord.ie
Sympathy Cards and Mass Bouquets:
Available in the Sacristies after masses.
Changed Mass times.
Saturday evening Mass in Killeigh is at 6pm.
Saturday evening in Raheen at 7.30pm

Sunday morning in Ballinagar at 10.30am

Sunday morning in Killeigh at 11.30am
These times are provisional.
Interesting Catholic News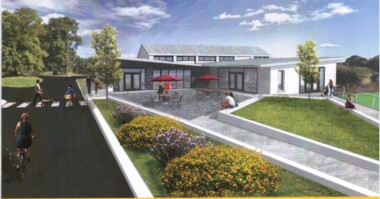 PLEASE SUPPORT OUR SPONSORS
Pat Joe & Frieda Kinnarney
Pat Hinch Tyre & Wheel Mart Ltd
Cash & Carry Furniture (Nuala Byrne)
Condron Concrete Works (Brendan O'Rourke)
Bramwell Steel Supplies (Kevin Hynes)
Condron Dismantlers Ltd (Liam Condron)
Andrew Dooley & Breda Dooley
Carroll Design & Surveying Ltd (Shane Carroll)
TORO SECURITY & ELECTRICAL LTD (Tony Purcell)
Slieve Bloom Veterinary Ltd (Donal Lynch)
Conor Murphy & Margaret Murphy
John Kelly T/A JK Timber Flooring
Clonmore Sawmills (Mick & Ann Dunne)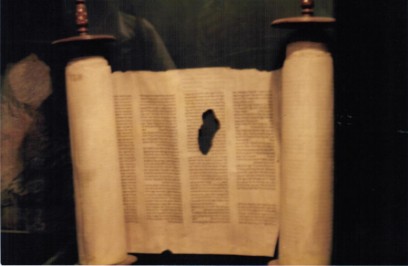 A Copy of the Scroll of the Prophet Isaiah, found in 1948 in a cave near the Dead Sea.
Carbon dated showing it was writen in 70 B.C.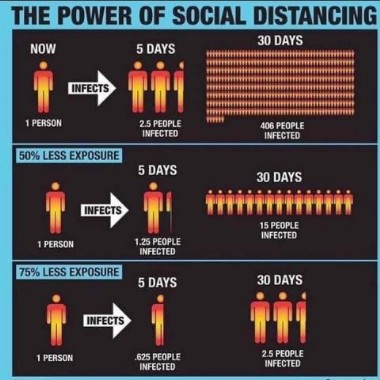 SLIDE SHOWS:-
Visit your ancestors grave in
A CATHOLIC UNDERSTANDING
of The Bible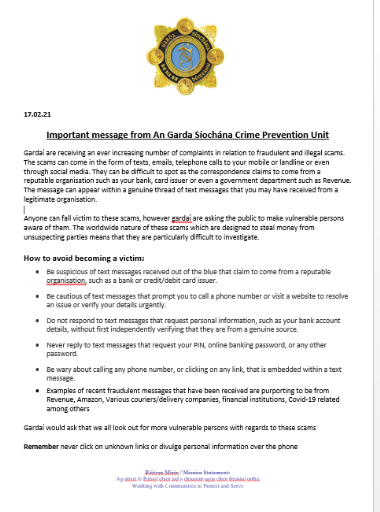 Warning signs of a STROKE:
The following can help you recognise if someone is having a stroke and ACT FAST if you see any of them.
F – FACE: Ask the person to smile-does one side droop?
A – ARMS: Ask the person to raise both arms and keep them there.
S – SPEECH: Can the person repeat a sentence? Is their speech slurred?
T – TIME: If you see any of the above signs –

even just one

– call 999 for an ambulance
/////////////////////////////////////////////////
Suicidal Thoughts?
Share the Load!
….others can help you carry it.
Midlands Living Links
086-1600641
MABS – Money Advice
– Hibernian Hse, 076-107-2710 (free & confidential).
C.I.C. – Citizens Information Centre
Mon-Sat, 10.30am-12.30pm
057 9352204.
Samaritans:
1850 60 90 90
Pieta House 1800 247 247 or 0818 277 438
Samaritans new freephone number 116 123
visit www.3ts.ie/need-help/ for a full list of crisis helplines
We can help! Contact Offaly Domestic Violence Support Service (ODVSS)
on our
Confidential Information Line
057 9351886.
(Open Mon to Fri 10am to 12pm2pm to 4pm)
Have you got a number in your phone after the letters I.C.E.?
In Case of Emergency?

DO IT NOW!
Grow:

World Community Mental Health Movement in Ireland.
You alone can dot it,
but you can't do it alone.
If you are anxious, depressed,
or feeling suicidal,
GROW can support you.
Strictly Confidential.

www.grow.ie


Young Adult Group Monday 7.30pm,
Community Group Thurs 3.00pm
Community Health Centre 057 9351124.
Pontifical University – St Patrick's College, Maynooth.
Higher Diploma in Theological Studies One-year part-time evening course. Lectures are held on: Mon's & Wed's 6.30-9.30pm
Four Saturdays ( 2 Sat every semester) 10am – 4pm. Info etcContact 01-7084772 email:
admissions@spcm.ie
or
maynoothcollee.ie