3rd December 2023 -
First Sunday of Advent.
We Pray For:
Nuala (Christina) Phelan née Plunkett, Loughclose.
KILLEIGH: SATURDAY 6.00pm
John Kinnarney, Killurin. Months Mind.
(Confirmation Children Enrolment).
RAHEEN: SATURDAY 7.30pm
Paula Tracey, Cloneygowan.
Martin Gordon & Deceased Gordon Family,
Stephen & Catherine Byrne, Cloneygowan & Bridie Doheny.
Mary & Christopher Feeney, Cloneygowan & their daughter Helena.
George & Bridget McHugh, Alderboro.
Patrick & Anne (Dolly) Briscoe, Geashill.
Eileen Kinnarney, Geashill.
(Confirmation Children Enrolment).
BALLINAGAR: SUNDAY 10.30am
Margaret Dolan, Ballyknocken, Geashill.
Aishling Conroy, Ballymooney, Geashill.
Sheila Betson, Ballinagar.
(Confirmation Children Enrolment).
KILLEIGH: SUNDAY 11.30am
Joe & Bea Kelly, Cloncoher.
Moira & Patrick Doorley, Meelaghans & Deceased Doorley Family.
Deceased Members, Relatives & Friends of Killeigh School Boys & Girls Soccer Club.
Masses this Week:
Geashill 10.00am:
Tuesday & Wednesday:
Killeigh 10.00am:
Tuesday, Wednesday & Thursday:
Raheen
Thurs 7.30pm: Immaculate Conception.
Killeigh Fri 10am: Immaculate
Conception of the Blessed Virgin Mary.
MASSES FOR NEXT WEEKEND:
KILLEIGH: SATURDAY 6.00pm
William Rooney, Meelaghans.
Jack & Kathleen Keenahan, Killurin.
Joseph & Elizabeth Brady, Gorteen.
Seán Lee, Newtown & Deceased Family.
RAHEEN: SATURDAY 7.30pm
Oliver Mulpeter Snr, Ballykeane.
Months Mind.
Amy Cahill, St. Oliver's.
Paul Bolton, Ballydownan &
BALLINAGAR: SUNDAY 10.30am
Oliver Walsh, Ballinagar & Paul Meech & Margaret Walsh, Tullamore..
KILLEIGH: SUNDAY 11.30am
Timmy Egan, Lockclose. 1st Anniv.
Deceased Egan & Feery Family Members.
READERS for next week-end:-
Killeigh Sat 6.00pm Rooney Family
Raheen Sat 7.30pm Mulpeter Family.
Ballinagar Sun 10.30am Johnnie Dunne
Killeigh Sun 11.30am Egan Family
Ministers of Holy Eucharist:-
Killeigh 9th Eilish Flanagan/Teresa McInerney
Raheen: 9th Brendan Garry/Imelda Garry
Ballinagar Dec 10th John McDonald
Only 10 Days Left before the
Parish Christmas Draw Wednesday Dec 13th
This year it takes place in Ballinagar Hall. Cards & 2024 Parish Calendars are being distributed. Thanks to everyone for your support, also our Distributors & Loyal Sponsors.
You can also Pay, if you wish for your Draw Card by using the Donate Button on
killiegh.com
.
Please reference your Card No & Name.
Extra Draw Cards & Calendars available from the Parish Office.
Parish Finance Council Meeting:
Tuesday Dec 5th at 7pm in the Parochial House.
OFFERTORY COLLECTION THIS WEEKEND:
1/3 of your donations next weekend will be sent directly to Bishop Denis, as his dues from our parish. This happens once each year. Thanks for your ongoing generosity.
Raheen Christmas Choir Practice:
Join us after 7.30pm Saturday night mass from now until Christmas.
Looking forward to seeing you all and New Members are very welcome.
Killeigh Christmas Choir Practice:
Join us in Killeigh Church every Friday from now until Christmas 6.30-7.30pm and every Sunday after 11.30am mass until 1pm. Everyone is welcome Young and Old.
Geashill Wednesday Club:
Christmas Craft Fare:
Sunday 3rd December in
Geashill Old School from 2-5pm.
Geashill/Ballinagar Active Retirement Christmas Party
Sunday 10th of December at 1.30pm in the Tullamore Court Hotel. Please reply to your Invitation as soon as possible to organise numbers or call Josie 086 050 0074
Killeigh Senior Citizens Committee
Christmas Party
Sunday 10th of December at 1.30pm in the Bridge House Hotel.
Anyone who would like to get their name on the list you can contact
Sandra Gibson 087-9749797
Killeigh Christmas Tree Lights:
Join us for the Big Switch On of the Killeigh Christmas Lights on Sunday the 3
rd
December at 6pm. We will have music to get everyone in the Christmas Spirit before the Official Countdown and the Guest of Honour switches on the Lights.
As always we will have treats for the Children and don't forget to Post your Santa Letters in the North Pole Post Box.
Killurin Community Alert & Development Group presents the turning of the Christmas Lights at Killurin Clubhouse on Saturday 9th December at 6:30 pm followed by the Christmas Party with everyone welcome - special visit by Santy, hot drinks and selection of snacks follow the big switch on.
Cluster of Parish Meeting Follow Up - Training is being offered by the Diocese to anyone who would like to join any of the following groups:
Ministers of Holy Communion, Parish Readers, Choir Cantors & Leaders. Please give your Name and Contact Number to Fr. Stapleton or the Parish Office.
The Ballinagar Community Lotto returns Monday December 4
th
:
A launch night for the return of the Community Lotto on the 25th of November in
Tom & Gerry's Bar Ballinagar
.
Clonaslee Parish Concert:
Dana, Philomena Begley, Kathy Durkin, Tony Allen and Special Guests for a special night of Music and Song. Sunday 10th December at 7.30pm.
Call Dolores for Tickets 087 414 8093
Christmas Cards available in the Sacristies after mass.
Pack of 6 for €3.50.
Christmas Mass Bouquets
also available.
PARISH OFFICE IS CLOSED THIS WEEK.
Messages will be picked up from the phone 057 93 44161
'The Pillars of our Parish'
by Olive Cuskelly
.
A creation by Olive for the Parish Presentation to Fr John on the Occasion of his Golden Jubilee.
FROM 6th CLASS
Click on each picture to enlarge
Changed Mass times.
Saturday evening Mass in Killeigh is at 6pm.
Saturday evening in Raheen at 7.30pm

Sunday morning in Ballinagar at 10.30am

Sunday morning in Killeigh at 11.30am
These times are provisional.
Interesting Catholic News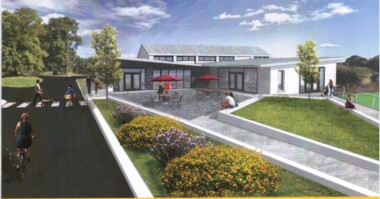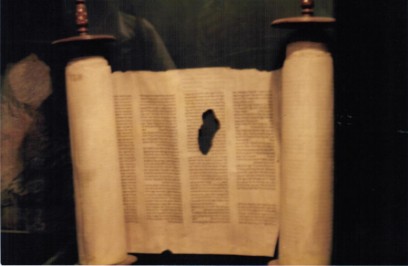 A Copy of the Scroll of the Prophet Isaiah, found in 1948 in a cave near the Dead Sea.
Carbon dated showing it was writen in 70 B.C.
SLIDE SHOWS:-
Visit your ancestors grave in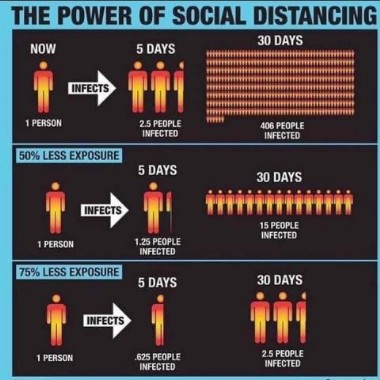 Warning signs of a STROKE:
The following can help you recognise if someone is having a stroke and ACT FAST if you see any of them.
F – FACE: Ask the person to smile-does one side droop?
A – ARMS: Ask the person to raise both arms and keep them there.
S – SPEECH: Can the person repeat a sentence? Is their speech slurred?
T – TIME: If you see any of the above signs –

even just one

– call 999 for an ambulance
/////////////////////////////////////////////////
Suicidal Thoughts?
Share the Load!
….others can help you carry it.
Midlands Living Links
086-1600641
MABS – Money Advice
– Hibernian Hse, 076-107-2710 (free & confidential).
C.I.C. – Citizens Information Centre
Mon-Sat, 10.30am-12.30pm
057 9352204.
Samaritans:
1850 60 90 90
Pieta House 1800 247 247 or 0818 277 438
Samaritans new freephone number 116 123
visit www.3ts.ie/need-help/ for a full list of crisis helplines
We can help! Contact Offaly Domestic Violence Support Service (ODVSS)
on our
Confidential Information Line
057 9351886.
(Open Mon to Fri 10am to 12pm2pm to 4pm)
Have you got a number in your phone after the letters I.C.E.?
In Case of Emergency?

DO IT NOW!
Grow:

World Community Mental Health Movement in Ireland.
You alone can dot it,
but you can't do it alone.
If you are anxious, depressed,
or feeling suicidal,
GROW can support you.
Strictly Confidential.

www.grow.ie


Young Adult Group Monday 7.30pm,
Community Group Thurs 3.00pm
Community Health Centre 057 9351124.
Pontifical University – St Patrick's College, Maynooth.
Higher Diploma in Theological Studies One-year part-time evening course. Lectures are held on: Mon's & Wed's 6.30-9.30pm
Four Saturdays ( 2 Sat every semester) 10am – 4pm. Info etcContact 01-7084772 email:
admissions@spcm.ie
or
maynoothcollee.ie
A CATHOLIC UNDERSTANDING
of The Bible