Changed Mass times.
Saturday evening Mass in Killeigh is at 6pm.
Saturday evening in Raheen at 7.30pm
Sunday morning Ballinagar at 10.30am
Sunday morning at 11.30am
These times are provisional.
Parish Newsletter 5th December 2021
PARISH OFFICE HOURS -
Next week.
Tuesday - Friday 10.30am- 1pm
Killeigh Saturday evening mass time has moved to
6.00pm
for the foreseeable future.
Raheen 9.00am Sunday Mass
has stopped for the moment.
Facemasks must be worn at all ceremonies in the church.
Pray for:
Evelyn McKenna, St. Oliver's, Geashill.
Margaret Dolan (Duffy), Ballinagar.
Pat Dowd, Drogheda, Louth.
Fr. Colum Swan, Sallins, Naas.
KILLEIGH: SATURDAY 6.00 pm
Kathleen Dunne, Ballinvalley. Months Mind
Aage Delaney, Ballinasragh. 1st Anniv.
William Rooney, Meelaghans.
Jack & Kathleen Keenahan, Killurin.
RAHEEN: SATURDAY 7.30 pm
Paula Rispin Tracey, Cloneygowan.
Annie Kelly, Ballymacrossan.
Christy & Mary Feeney, Cloneygowan &
Martin Gordon, Kilcappa &
Paul Bolton, Ballydownan &
his uncle Joseph Dunne, Ballinagar.
BALLINAGAR: SUNDAY 10.30 am
Aishling Conroy, Ballymooney.
Sheila Betson, Ballinagar.
Bobby Gorman, Ballinagar & his nephew
Liam Cornally who died recently.
KILLEIGH: SUNDAY 11.30 am
Joe & B Kelly, Cloncoher.
Masses during the week:
Killeigh:-
Tues 10am
Wed 10am Holy Day Mass
Thurs 10.00am
Friday 7.30pm
Frank McEvoy. Months Mind.
Ballinagar –
Wednesday 10.30am -
Holy Day Mass.
Raheen – Wed 7.30pm -
Holy Day Mass
Geashill:
Mon 7.30pm
Tues 7.30pm - Holy Day Vigil Mass on Ballinagar Mobile Webcam
Thurs 7.30pm & Friday 10am
NEXT WEEK-END:
KILLEIGH: SATURDAY 6.00 pm
John Lee, Newtown & Deceased Family.
Sarah & Joseph Whyte, Killurin.
RAHEEN: SATURDAY 7.30 pm
Catherine & Stephen Byrne, Cloneygowan & Bridie Doheny.
Winnie & Paddy Robbins, St. Oliver's.
Kathleen & Joe Murphy, Kilcormac.
BALLINAGAR: SUNDAY 10.30 am
Oliver Walsh, Ballinagar.
Adrian & Eamon Duffy, Ballycrumlin.
KILLEIGH: SUNDAY 11.30 am
Joh Joe O'Meara, Killurin. 1st Anniv.
Aidan O'Hora, Ballinasragh.
Ger Gonoude, Derrygolan &
Sheila Kearney, Danganbeg, Killeigh.
===============================================
READERS next weekend:-
Killeigh 6.00pm Liam Byrne
Raheen 7.30pm Nora Kaye
Ballinagar 10.30am Paul Bolger
Killeigh 11.30am Family
Ballinagar E. Ministers next week-end:
Catherine Guinan & Johnnie Dunne
Wednesday December 8th:
Holy Day, Feast of The Immaculate Conception of the Blessed Virgin Mary.
Tuesday 7.30pm
on Mobile Webcam Ballinagar
Wednesday:
Killeigh 10am & Ballinagar 10.30am & Raheen 7.30pm
Killeigh Parish Draw
This Tuesday Evening
7th December at 8.00pm live on the
Parish Facebook page & Killeigh Church
Mobile Webcam
Please return you card or use the 'Donate Button' on killeigh.com
no later than Monday 6th.
You can return your card to:-
1. Either of the Priests Houses.
2. Finance Council Members
(Names on the Draw Card) OR
3. On the parish website

www.killeigh.com
Click "DONATE" and find the Parish Draw Button. Please include the number of your Draw Card.
If you did not get a card or need an extra one:-
Enter the Draw using the "DONATE" button on the website and use the Number 2000 for your card number. The Office will allocate a number to you.
Thanks for the great response already by each of the three options above.
UPCOMING EVENTS AT
MOUNT ST ANNE'S, Portarlington.
Advent Retreats:
Wednesday 8th to Saturday 11th December. A Gift for you this Christmas – Resting in the Arms of God.
All retreats €300 fully residential with non-residential option available.
Contact Catherine on 057-8626153 or email:

secretary@mountstannes.com
Walking together in Advent:
A synodal journey see prayer on

www.kandle.ie/synod
Advent bulletin from the Diocese
See

https://youtu.be/qqP77Fp3PtE

or check out the Advent resource page on Kandle.ie
Christmas Parties Cancelled:
Geashill/Ballinagar & Killeigh Christmas parties are cancelled due to Covid Virus. Both Senior Citizens Committees wish everyone a very Happy Christmas and Prosperous New Year.
Packs of 12 Christmas Cards €6. Signed Christmas Mass Bouquet €10.
Available in all Sacristies.
Donation Button on Killeigh Parish Website:
We are very grateful for your support at this time.
DOWNLOAD QR READER APP to phone.
Point your camera to this, or any QR code box and then click the link which appears.
Clodiagh Gaels AGM
Friday December 10th of at 7:30pm in Killeigh National School and all are welcome. You must be a paid up member to cast a vote. Masks must be worn and social distancing will be in operation.
MABS (Money Advice) Offaly
New number 0818 07 2710
Killeigh Community Centre
Visit

www.winahouseinenfield.com

or tickets can also be purchased locally in Gorman's Shop and Byrne's Gala, Geashill.
Also, great idea for a gift for Christmas, contact any committee member and we can organise a Gift wallet for you.
Warning signs of a STROKE:
The following can help you recognise if someone is having a stroke and ACT FAST if you see any of them.
F – FACE: Ask the person to smile-does one side droop?
A – ARMS: Ask the person to raise both arms and keep them there.
S – SPEECH: Can the person repeat a sentence? Is their speech slurred?
T – TIME: If you see any of the above signs –

even just one

– call 999 for an ambulance
/////////////////////////////////////////////////
Suicidal Thoughts?
Share the Load!
….others can help you carry it.
Midlands Living Links
086-1600641
MABS – Money Advice
– Hibernian Hse, 076-107-2710 (free & confidential).
C.I.C. – Citizens Information Centre
Mon-Sat, 10.30am-12.30pm
057 9352204.
Samaritans:
1850 60 90 90
Pieta House 1800 247 247 or 0818 277 438
Samaritans new freephone number 116 123
visit www.3ts.ie/need-help/ for a full list of crisis helplines
We can help! Contact Offaly Domestic Violence Support Service (ODVSS)
on our
Confidential Information Line
057 9351886.
(Open Mon to Fri 10am to 12pm2pm to 4pm)
Have you got a number in your phone after the letters I.C.E.?
In Case of Emergency?

DO IT NOW!
Grow:

World Community Mental Health Movement in Ireland.
You alone can dot it,
but you can't do it alone.
If you are anxious, depressed,
or feeling suicidal,
GROW can support you.
Strictly Confidential.

www.grow.ie


Young Adult Group Monday 7.30pm,
Community Group Thurs 3.00pm
Community Health Centre 057 9351124.
Pontifical University – St Patrick's College, Maynooth.
Higher Diploma in Theological Studies One-year part-time evening course. Lectures are held on: Mon's & Wed's 6.30-9.30pm
Four Saturdays ( 2 Sat every semester) 10am – 4pm. Info etcContact 01-7084772 email:
admissions@spcm.ie
or
maynoothcollee.ie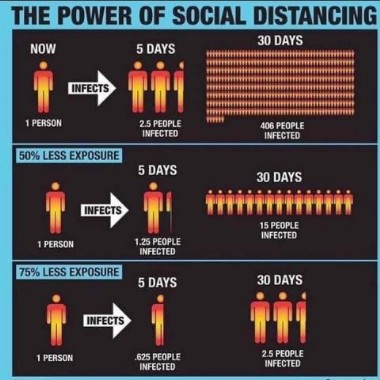 S
ignage,
S
anitisation,
S
tewarding,
S
upport,
S
ocial Distancing,
S
eating &
S
ymptoms.
Please note encouragement of Bishop Denis to those who are Elderly, Vulnerable or Ill not to come to mass for now.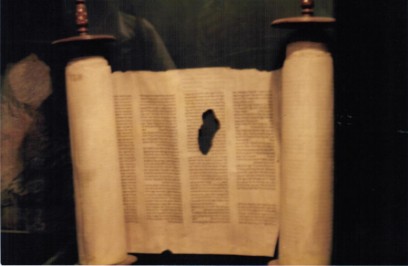 A Copy of the Scroll of the Prophet Isaiah, found in 1948 in a cave near the Dead Sea.
Carbon dated showing it was writen in 70 B.C.
A CATHOLIC UNDERSTANDING
of The Bible