Parish Newsletter 24th January 2021
Masses are now on
Mobile Webcam
if priest not in the church
Sunday of the Word of God
Pope Francis has designated the Third Sunday of Ordinary Time (24 January this year) each year as a particular celebration of the Scriptures in the life of the Church. Each year, we are asked to focus on how God speaks to his people in the proclamation of the Scriptures.
Do drop in, say a prayer.
Mon:
Conversion of St Paul
Tues:
Ss Timothy and Titus
Seán Carthy, Ballymacrossan.
Funeral Mass in Raheen, Sunday 1pm. Family members only, to max 10 people.
Jimmy Dolan, The Meelaghans.
Mary Bolger (née Conway), Rathfeston.
Julia Leonard, Ballinasragh, Tullamore.
KILLEIGH: SATURDAY 7.30 pm
RAHEEN: SATURDAY 7.30 pm
Michael & Rose Cleary, Ard.
Maeve Cleary, Cloneygowan.
John Clear, Geashill & his parents
John & Catherine, Ballycue.
Patrick McHugh, Backwood.
Philip & Eddie Brennan, Ashmount Hse.
Elizabeth Kavanagh, Ballycrystal.
BALLINAGAR: SUNDAY 10.30 am
Seán Mulligan, Rathfeston &
his brother Eugene & his parents
Eóin & Christina, Walsh Island.
Mary Jo McLoughlin & her brother Peter, Ballinagar.
KILLEIGH: SUNDAY 11.30 am
Masses during the week:
Killeigh 10.00am – Mobile Webcam:-
Mon 10.00am Ann Mealiff (née Christle),
Daingean. Months Mind.
Tues 10.00am For the People of the parish.
Wed 10.00am Private Intention
*************************************************************
Geashill -
Ballinagar Mobile Webcam:
Mon 7.30pm Tues & Wed 10.00am
Thurs 7.30pm & Fri 10.00am
=========================================================
NEXT WEEK-END:
KILLEIGH: SATURDAY 7.30 pm
RAHEEN: SATURDAY 7.30 pm
Rich & Mary Bryan, Geashill.
BALLINAGAR: SUNDAY 10.30 am
Paul Crombie, Knock & Liverpool. 1st Anniv
Richard D'Arcy, Curragh Hill, Ballinagar.
KILLEIGH: SUNDAY 11.30 am
No Communion Calls until further notice. But if you need a Priest urgently do not hesitate to contact either of the Priests.
Thanks to all those leaving Envelopes into the Priests houses & those
Donating by direct debit & by the Donate Button on the website.
"The Kingdom of God is at hand."
Is the Lord calling you to lead others to His Kingdom as a priest or consecrated religious?
C
ontact:-
Fr. Ruairí Ó Domhnaill
045 897470 or email
vocations@kandle.ie
or email the National Vocations Office on info@vocations.ie
3 C's to Remember
for Safety from Most Risk:
Crowd – Stay away from gatherings of more than 10 - 15 people.
Closed Space – Without ventilation. Try to avoid being indoor.
Close Contact – with a person for more than 15 minutes. Without mask on both. Without ventilation. (If both wear mask – 99% safe).
(Prof. Luke O'Neill to Mens Shed Virtual Gathering).
Prayer for Prevention of Coronavirus:
Prayer of a health worker
Lord, we pray for those who need ongoing medical treatment who are forced to wait at this time.
God, please watch over their health and help them to stay positive and patient.
We pray that we overcome this global crisis and that after this pandemic, we build a more just and humane world. Amen.
We are a Pro Life Church.
It is our duty to protect other people's health, and our own by following the published COVID 19 Guidance:-
+ Social Distancing

– 2 metres


+ Hand Hygiene




+ Cleaning & Sanitising




+ Ventilation




+ Face covering or mask
v 10 people at Funerals
v 6 at Weddings.
v 6 at Baptisms [strictly Immediate Family]
TAX RELIEF
On Your 2019 Donations.
89 Forms have been submitted for Tax Relief totalling €20,671.01. The Parish has now received back €18,031.25 from Revenue. This is a great return. You can still post or hand in your Refund CHY4 Form. Thanks to all.
North Offaly Community Development
Contact: 057-9362755
Volunteer Drivers needed for Meals on Wheels in the Killeigh area. Can you spare an hour at 12.30pm? Contact 057 9362755
A Free Friendly Call Service, Meals on Wheels, Emergency Repairs.
or Maintenance work, Personal Monitored Alarm, Free Collection & Delivery Service where we can deliver Groceries, Fuel or Prescriptions.
"The world has no need of couch potatoes."
Donation Button on
Killeigh Parish Website:
We are very grateful for your support at this time.
At the moment there are 5 options:-
Envelope weekly recurring. No. 4
Envelope monthly recurring. No. 5
Anniversary Mass / Mass Card / Mass Bouquet Offering. No. 6
S
ignage,
S
anitisation,
S
tewarding,
S
upport,
S
ocial Distancing,
S
eating &
S
ymptoms.
Please note encouragement of Bishop Denis to those who are Elderly, Vulnerable or Ill not to come to mass for now.
Useful Videos – kindly provided by the Archdiocese of Tuam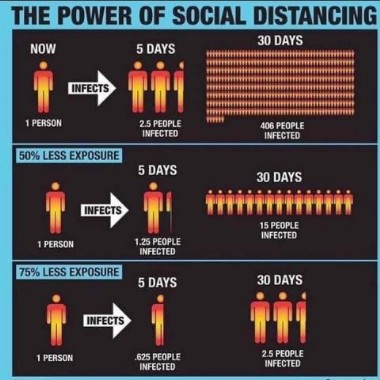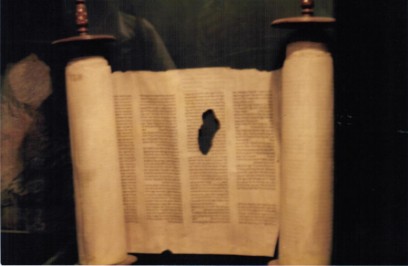 A Copy of the Scroll of the Prophet Isaiah, found in 1948 in a cave near the Dead Sea.
Carbon dated showing it was writen in 70 B.C.
Warning signs of a STROKE:
The following can help you recognise if someone is having a stroke and ACT FAST if you see any of them.
F – FACE: Ask the person to smile-does one side droop?
A – ARMS: Ask the person to raise both arms and keep them there.
S – SPEECH: Can the person repeat a sentence? Is their speech slurred?
T – TIME: If you see any of the above signs –

even just one

– call 999 for an ambulance
/////////////////////////////////////////////////
Suicidal Thoughts?
Share the Load!
….others can help you carry it.
Midlands Living Links
086-1600641
MABS – Money Advice
– Hibernian Hse, 076-107-2710 (free & confidential).
C.I.C. – Citizens Information Centre
Mon-Sat, 10.30am-12.30pm
057 9352204.
Samaritans:
1850 60 90 90
Pieta House 1800 247 247 or 0818 277 438
Samaritans new freephone number 116 123
visit www.3ts.ie/need-help/ for a full list of crisis helplines
We can help! Contact Offaly Domestic Violence Support Service (ODVSS)
on our
Confidential Information Line
057 9351886.
(Open Mon to Fri 10am to 12pm2pm to 4pm)
Have you got a number in your phone after the letters I.C.E.?
In Case of Emergency?

DO IT NOW!
Grow:

World Community Mental Health Movement in Ireland.
You alone can dot it,
but you can't do it alone.
If you are anxious, depressed,
or feeling suicidal,
GROW can support you.
Strictly Confidential.

www.grow.ie


Young Adult Group Monday 7.30pm,
Community Group Thurs 3.00pm
Community Health Centre 057 9351124.
Pontifical University – St Patrick's College, Maynooth.
Higher Diploma in Theological Studies One-year part-time evening course. Lectures are held on: Mon's & Wed's 6.30-9.30pm
Four Saturdays ( 2 Sat every semester) 10am – 4pm. Info etcContact 01-7084772 email:
admissions@spcm.ie
or
maynoothcollee.ie
Catholic convert Keith Nester answers the question, "What's so great about being Catholic?"